I et intervju med moromann Per Inge Torkelsen spør Dagbladet i dag: «Hva er tidenes morsomste vits?». Torkelsen svarer følgende:
Sherlock Holmes og Watson va langt ude i skogen. Sherlock seie: Se opp på stjernene Watson. Ka konklusjon kan du trekka av det du ser? Watson: Tyren e i ascendant med Karlsvognå, så då vil det vel ble ein milde vinter. Sherlock: Den fyste konklusjonen du bør trekka e at någen har stjåle teltet vårt.
Torkelsen er inne på noe, men han tar nok dessverre feil. Tidenes morsomste vits er nemlig denne:
Two hunters are out in the woods when one of them collapses. He doesn't seem to be breathing and his eyes are glazed. The other guy whips out his phone aand calls the emerency services. He gasps, 'My friend is dead! What can I do?' The operator says, 'Calm down. I can help. First, let's make sure he's dead.' There is silence, then a shot is heard. Back on the phone, the guy says 'OK, now what?'
Og hvordan vet jeg at denne vitsen er den morsomste?
For noen år siden ledet psykologen Richard Wiseman et prosjekt der man forsket på latter og humor. En av aktivitetene, inspirert av Monty Pythons klassiske sketsj, var å finne tidenes morsomste vits. 40 000 vitser ble samlet inn, og 350 000 mennesker i 70 land var med å vurdere hvor morsom vitsene var.
Vitsen med to jegere var den som flest mennesker klassifiserte som morsom. Vitsen Torkelsen referte, med Sherlock Holmes og Dr Watson, kom på andre plass, og er dermed ikke tidenes morsomste vits, men tidenes nest morsomste vits. Men det er jo ikke verst det heller.
Jakten på verdens morsomste vits er bare en av mange morsomme, hverdagslige fenomener som Richard Wiseman har forsket på, og som han beskriver i sin bok Quirkology – the curious science of everyday lives. I tillegg til forskningen om vitser og humor får man vite hva som kjennetegner en løgn, hvordan navnet ditt påvirker livet ditt, om det er noe sammenheng mellom fødselsdatoen din og hva som skjer i livet ditt, hvor langt folk vil strekke seg for å hjelpe fremmede mennesker, og mye mer.
Richard Wiseman er en morsom fyr, og boken er underholdende og morsomt skrevet, samtidig som temaene er behandlet seriøst og med vitenskapelig basis. Sjekk Wisemans «Color changing card trick» for et eksempel på hvordan han håndterer interessante tema på en artig måte: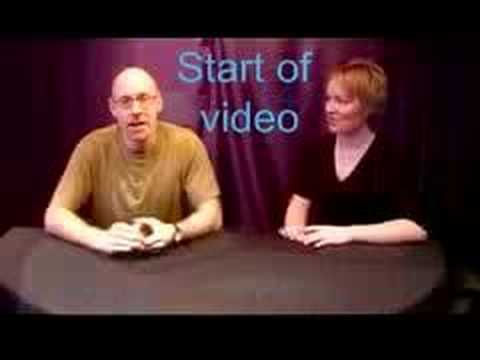 Quirkology fåes på Amazon, og anbefales på det sterkeste!